nothing new to report really. I'm really tired of working and need a vacation.
So instead of a post, I give you a photopost of recent photos from my camera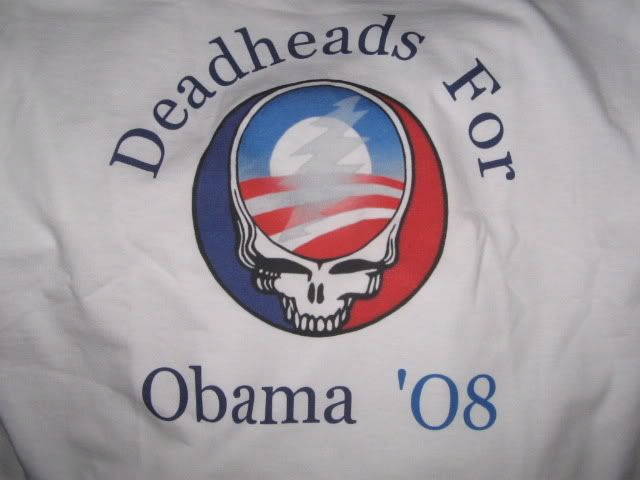 Got this shirt in the mail today, which inspired photo taking and thus photoposts. I'm totally going to be rockin this shirt tomorrow. I wonder if I can get away with wearing it to class under a suit jacket...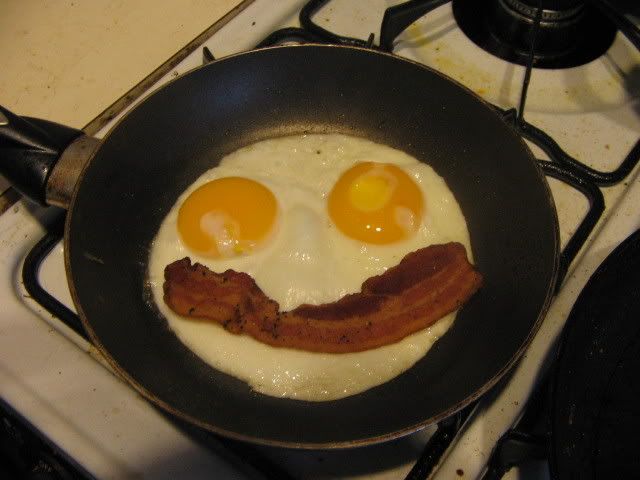 Every Saturday morning me and B make bacon and eggs for breakfast (sometimes with toast of some kind) and have breakfast together. Here's breakfast from a few weeks ago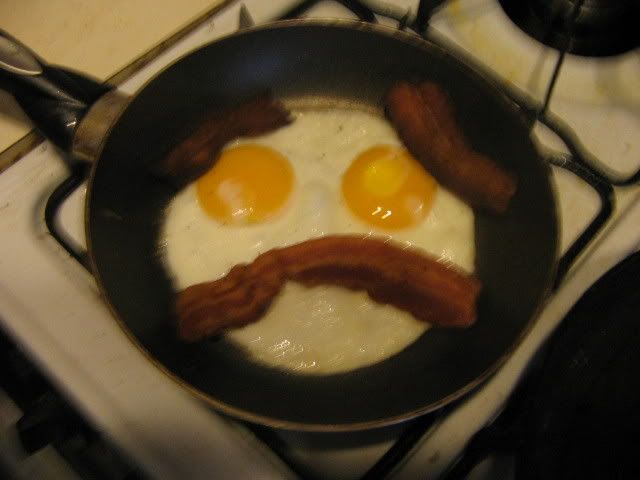 Sometimes breakfast comes with a mustache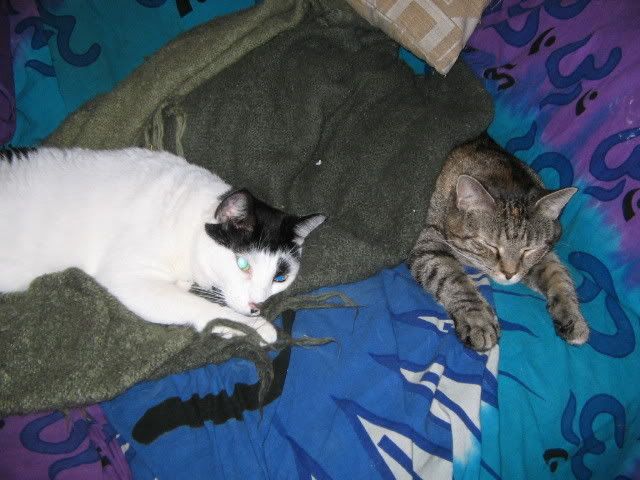 B's kitty and my kitty love each other now!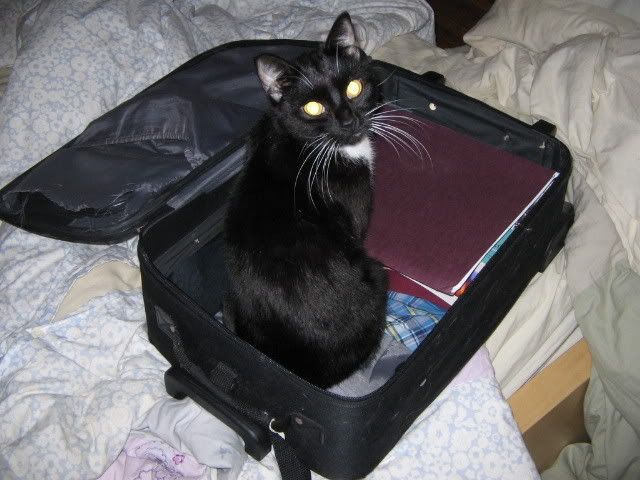 Foo the ninja cat trying to sneak his way onto my recent trip to Maryland! He is one crafty ninja cat..
Some bell peppers I got at the farmers market