I've been really into cooking lately. Also I got a kick-ass herb garden started last week (I have cilantro and rosemary, and my friend is bringing me purple and italian basil plants this weekend). So here are pictures of two things I made in the past few days: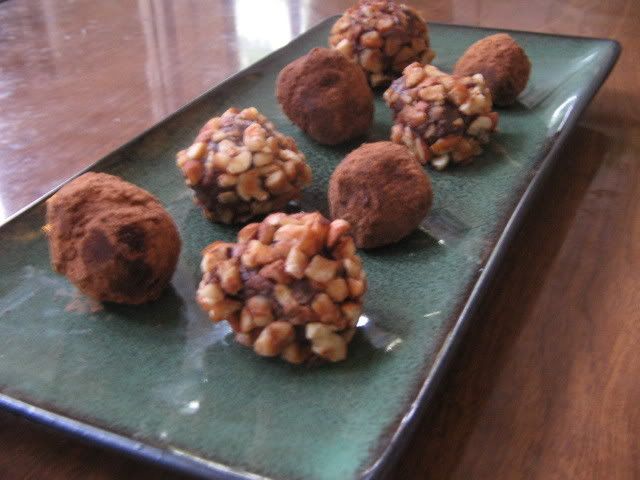 Cinnamon and Toasted Hazelnut covered truffles (and the truffle part is also infused with cinnamon), made by me last night! (I even toasted the hazelnuts!) Tonight I'm going to make some espresso and chai tea truffles (not together, two different kinds of truffles)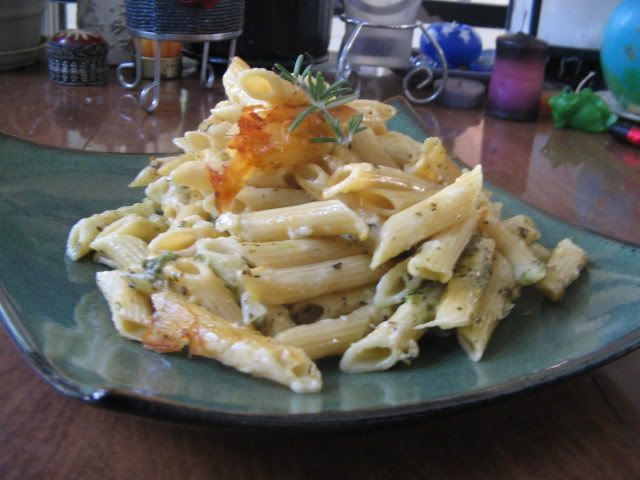 Mac n' Cheese done right! Baked penne with handmade mozzarella, basil pesto, extra dried basil, and rosemary from my herb garden
And a bonus picture: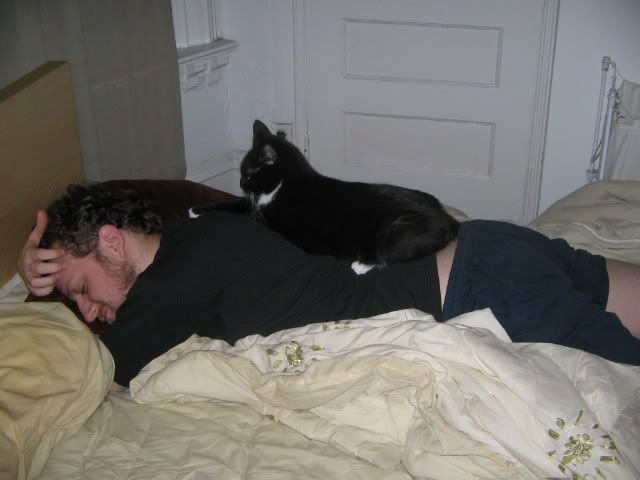 B! With my cat, Foo the ninja cat!
ETA: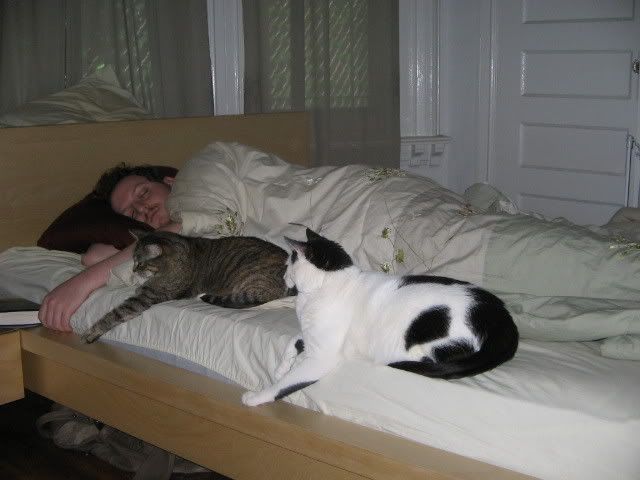 And synchronized sleeping with our other two cats this morning!