May 17th 2009, at a state park around a half hour drive from our house. They have a big fancy mansion in the front of the park, but we skipped all that fancyness and went for a lovely picnic pavilion instead. There's a bunch of little groves right by the pavilion where we could have the ceremony, and it has electric hookup, and there's some bathrooms right nearby that are actually not at all disgusting. There is also a parking lot right by it (we were the only car there when we visited this afternoon) If it rains we can just have the ceremony right under the pavilion. And the best part is it only cost $85! :)
We plan to have it semi-pot-luck style, and ask our guests to bring side dishes and desserts, and we'll get drinks and a few trays of gyros and maybe some spanakopita from the local greek place. We're only going to invite around 15-20 people total (including us).
The picnic pavilion: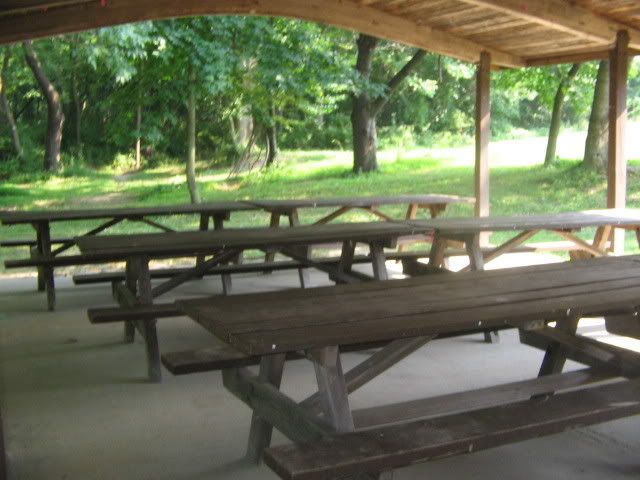 There's a playground arch thing near to the pavilion that B thinks we should decorate with something (ribbons? flowers? vines of some type?) and have the ceremony under (it goes right over our heads in the middle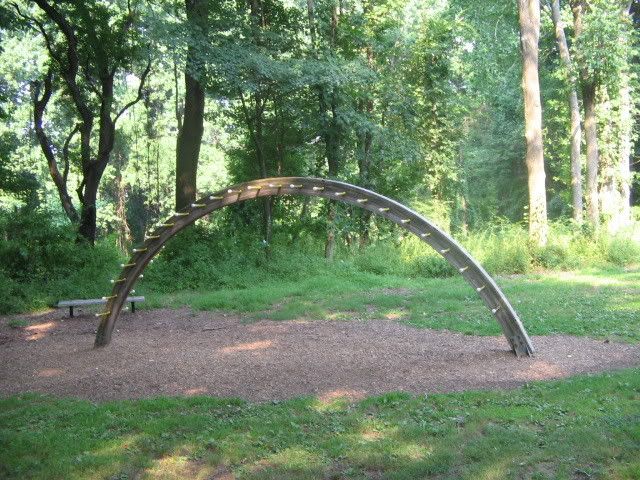 Anyways, I really love it! And that's like the major thing down! Now I don't have to think about anything else until like...winter break!
Also we saw the batman movie today and it was teh awesome.