Hi Abandoning Eden and B,
I have a great little Basset mix that I think would be a good fit for you. His name is Flash and he's about 2 years old. He's in a foster home and is a sweet, playful boy. He's housetrained (mostly), good with the cats in the foster home, not much of a barker, and is happy, happy, happy! He does chew so you'll need to crate him when you're away from home. I've attached a couple of photos and told the foster home that you'll be calling to get additional information: E is the foster "dad" and his number is xxx-xxx-xxxx. Let me know if you want to adopt Flash after you speak with E.
Thanks!
Basset Rescue Lady
From petfinder:
Flash was saved from a life of being tied out by the side of a highway! Sweet and affectionate, he seems to know that he was saved and is a very grateful fellow. Flash is between 1 - 2 years old and has hard-to-find lemon and white Basset coloring. He's doing well in a foster home and gets along well with the other dogs in the home. His foster dad thinks that he's got lab in him because of his happy, playful, fun-loving personality. Flash is a sweet boy who would love to be your best friend.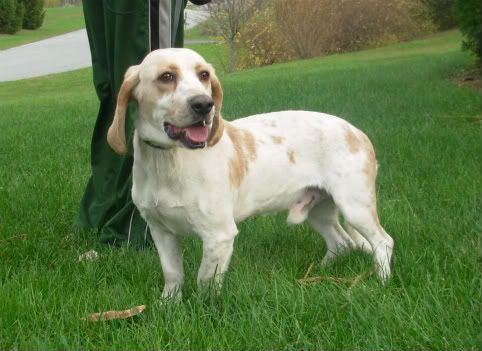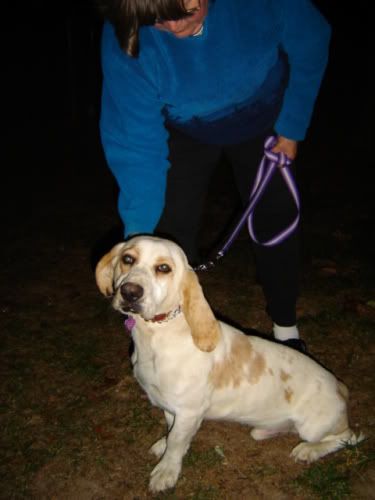 He's a lemon bassador! We're calling tonight after we get home from work but unless "Housetrained(mostly)" means "pees all over everything constantly" I think this is our dog!