Ok, well I gotta say, it was good, but definitely did not live up to the hype. After the way some people go on about lobsters, I was expecting the best tasting thing ever in the history of tasting. But no, in fact...it kind of reminded me of the taste of artichokes. Probably because I was dipping it in garlic butter sauce, and I usually dip artichokes in butter lemon stuff I make...I tried it without the dipping sauce as well, and while I liked it, I definitely didn't like it a $25 amount.
I did not like the snow crab. It tasted way too much like the sea. But B ate most of it, so it was all good. I did however greatly enjoy the tiny fork.
Anyways, re: the lobster and crab. It took waaay too much effort to eat it, and I doubt I will ever have it again, just cause it's so damn expensive for something that I don't think is the best food ever made, and also I like eating my food without having to dig through it first. I'd rather spend my money on some awesome chocolate or something. So that was somewhat dissapointing.
What I DID love was coconut shrimp! OMG! And the awesome coconut (and dare I say pineapple?) sauce that you dipped it into! And the regular breaded shrimp as well! I've had shrimp before, but never with any kind of stuff on top of it, just plain shrimp, and while I liked that as well, holy crap coconut shrimp is good.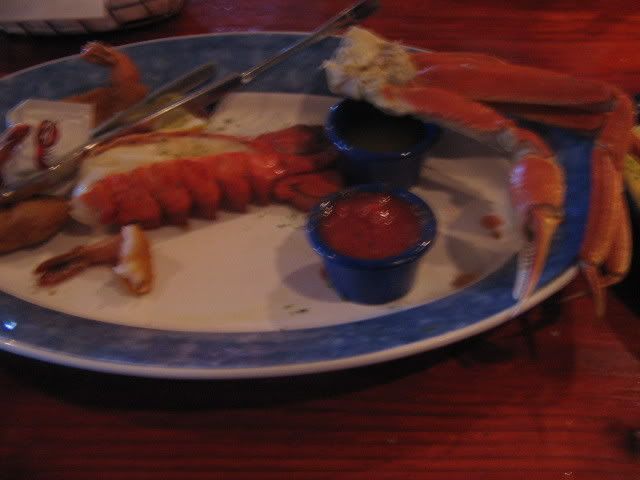 here are some of the things that I ate
The bottom of a lobster tail has some crazy things going on!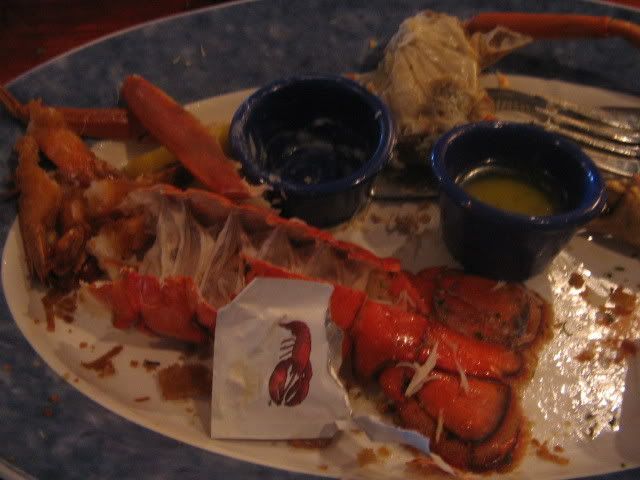 nom nom nom nom nom nom nom
When we were driving home I saw
Quiet girl
walking her dog like a block away from my house, so of course I jumped out of the car to say hi. She came and hung out in front of the house for a bit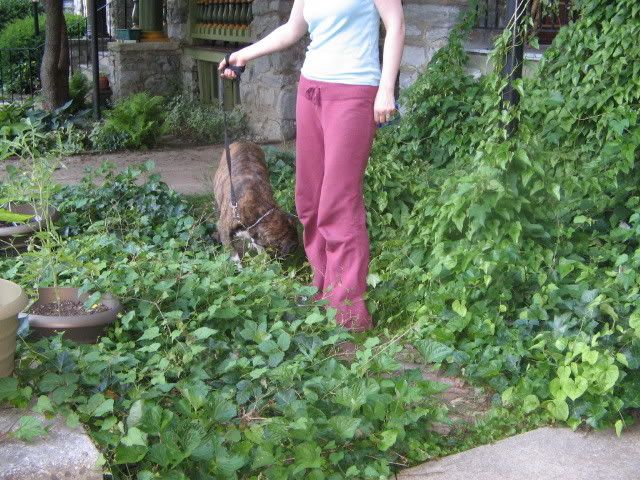 she asked me not to post her face, so here is her body and her dog, on my neighbor's lawn
All in all a good day. Except that I got a haircut, and I asked for it to be "chin length" and the evil haircutter cut it like 4 inches shorter! I am super pissed about this, but everyone seems to think it's cute. Still super pissed though.